John Durden and his Jensen Motorsports Corvette was able to hold off Randy Walker in the final round in Pro Mod Slammers. In a classic nitrous vs. blower the blown car got the win light. Durden, who hasn't had the fastest car in the class has managed to have one of the most consistent cars as he lives in the 6.20-6.30 range. Walker, who was the #1 qualifier of the event had to settle for runner-up after he got around Mike D. in the semi's. Durden is currently leading the points in Pro Mod Slammers and is in 2nd in the NMCA West series. Depending on what Walker and the rest of the guys can do at Sonoma, Durden might start eyeing his first championship.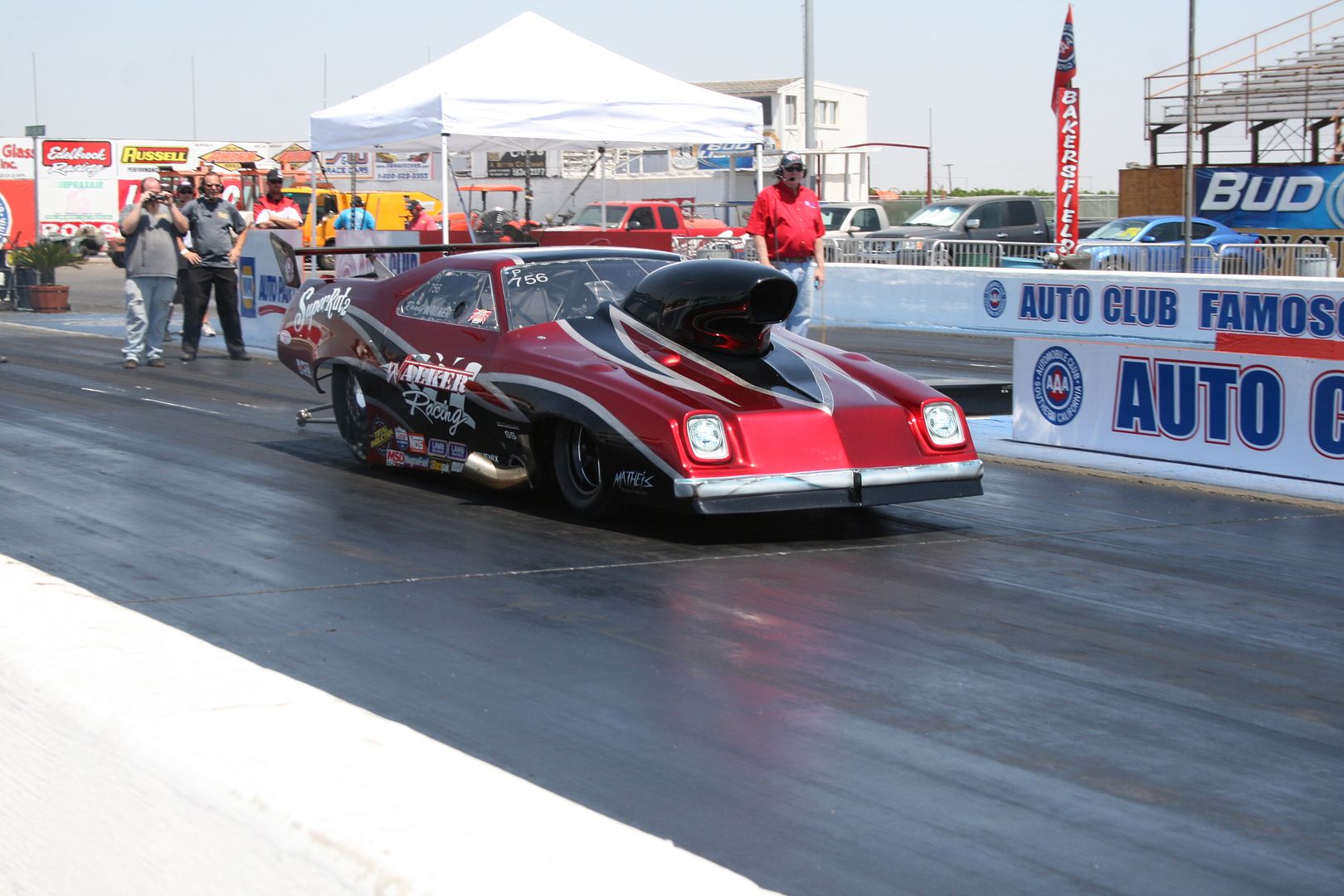 Tony Jurado on Top
Tony Jurado was able to again make his way to the winners circle at Famoso Raceway when he was able to get past Mike Henry in the semi's. In the finals he would have to face Justin Wake who made his way to the finals when he put down Sam Blaylock's 781ci '94 Cutlass in the semi's. As the conditions grew hotter Jurado laid down a 7.01 to Wake's 7.11 which was Wake's best pass of the weekend. This puts a pretty good cushion between Jurado and the rest of the class but the Capitol Glass team knows that everyone is gunning for them. Tony would like to thank Boyd Ferry, Jack the joker Kelly, Ken Stewart, Janice Poulos and Nicky the dog for all of their hard work an commitment to the team. We look forward to seeing the Capitol Glass team back in action at Sonoma Raceway on May 26-27th.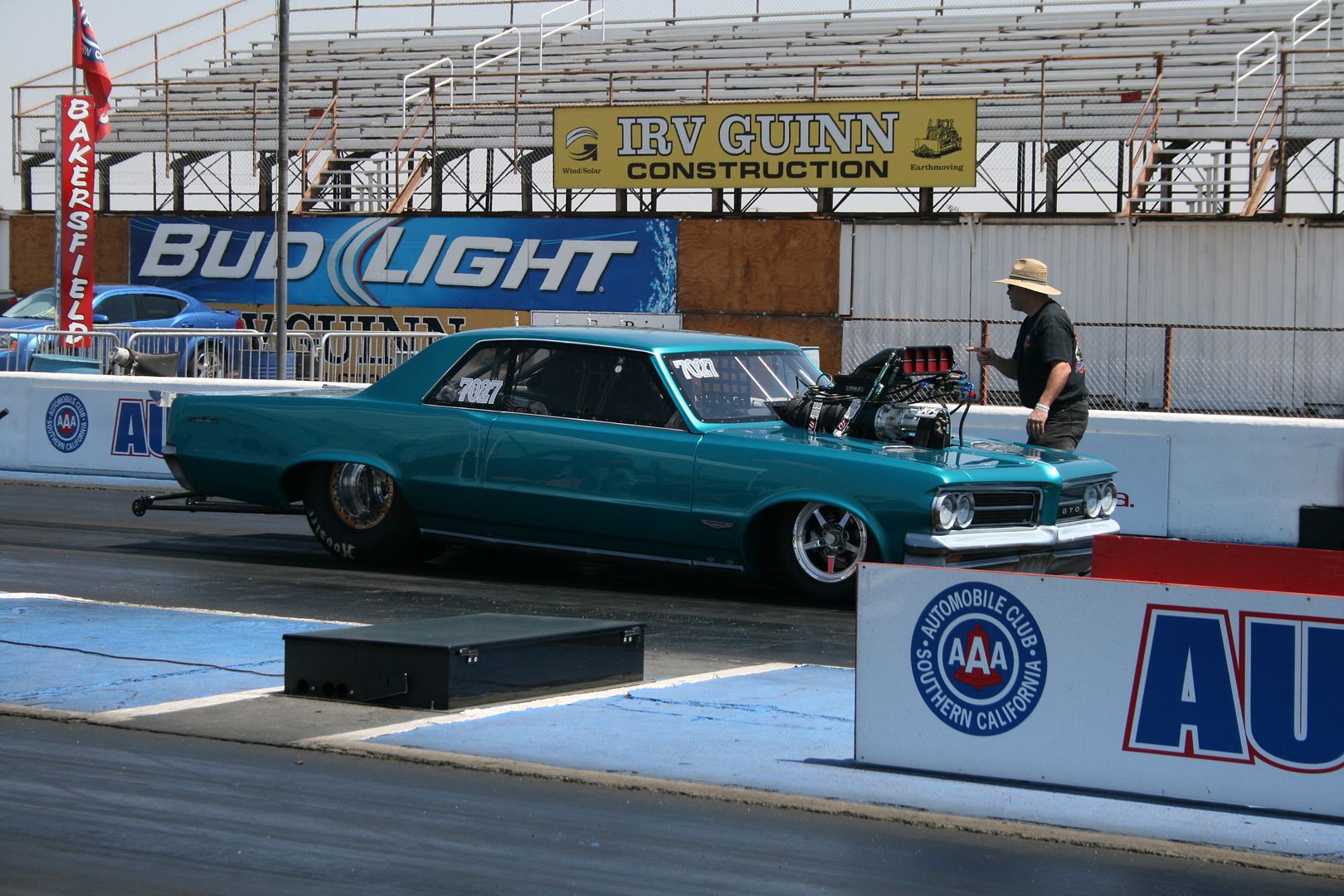 Trying To Turn The Corner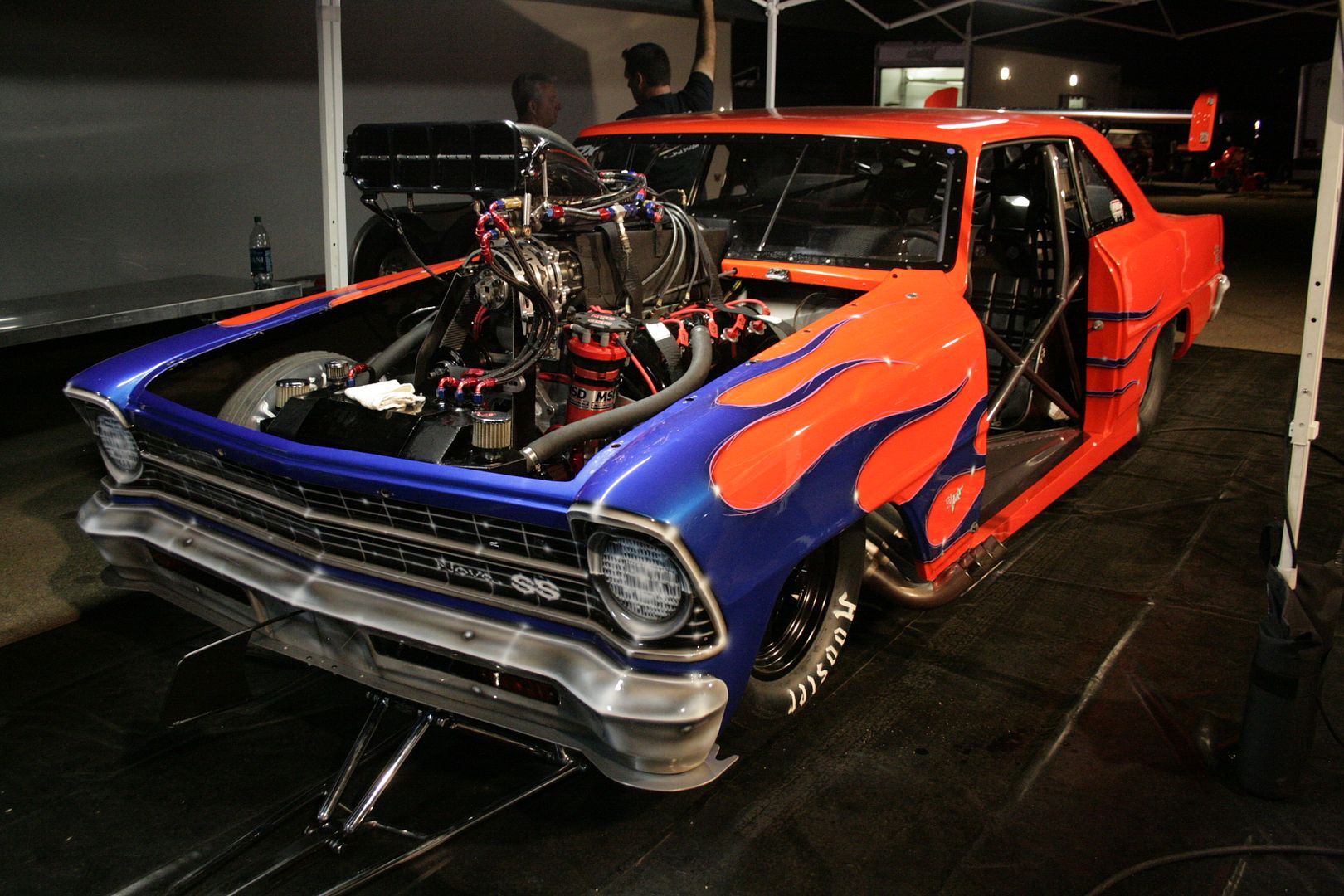 When the president of the Pro Slammers Mike D. made the switch to Pro Mod he knew it wasn't going to be easy. After running a career best 6.25 the former 7.0 Slammer champion is looking for even more E.T. He's one of the hardest working guy in the class and even in the middle of the night he can be found working on the car. Although he hasn't had the dominating force that he has showed in prior years don't count him out because just when you think is safe to play in the water he'll be right there. Come check him and his crew out at Sonoma!
Mike Henry was back in action at last weekend's event competing in 6.90 Slammers. This was the first event for him and his team and was there sorting out a bunch of new equipment.



Don't forget to go to the forum. This is where you can sell parts chat with friends and see what's new in drag racing.
Click Here Forum




* Please note that all information on this website is subject to change at any time.